The Orton Room
---
Now on display and is a MUST SEE!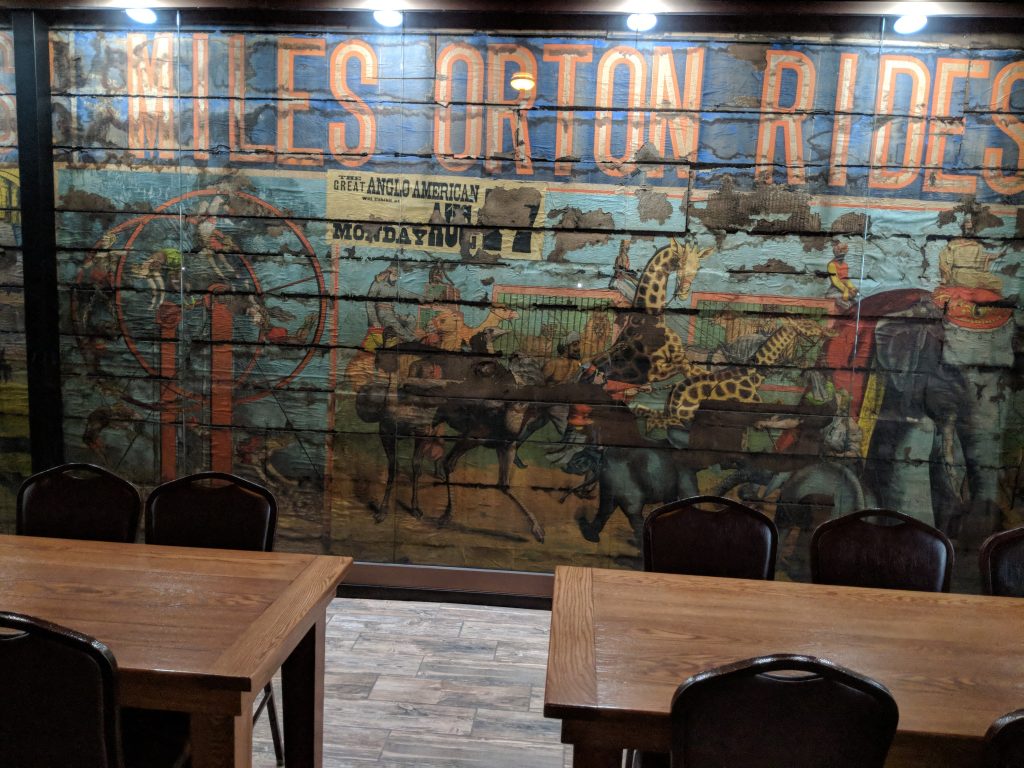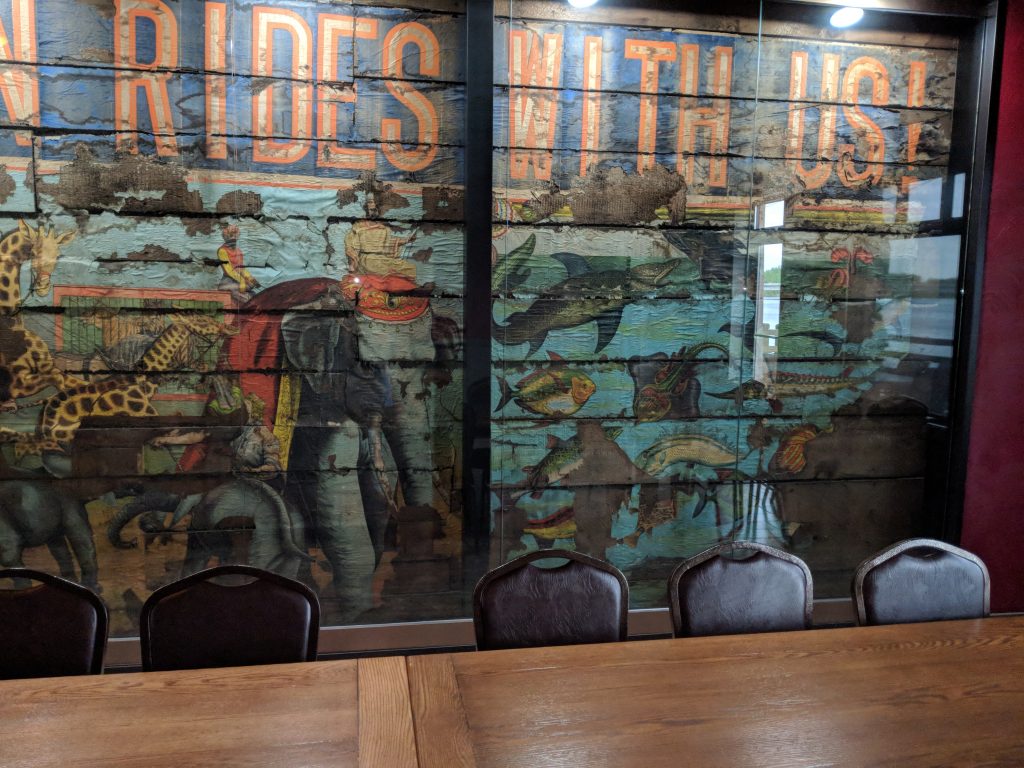 A 9-foot high by 55-feet long multi-sheet full color paper lithograph circus advertising the Great Anglo-American Circus exhibiting in Durand on Monday, August 17, 1885 was uncovered during our special events room expansion.   This is believed to be the only surviving billboard for the Great Anglo-American Circus and Menagerie.  In honor of Miles Orton (owner and manager of the circus), our special events room has been named the "Orton Room"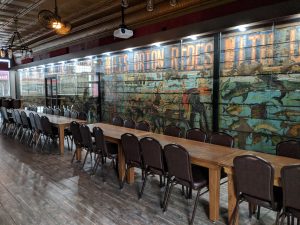 The Orton Room is available for special events such as anniversary parties, birthdays, class reunions, retirement parties and meetings, which seats up to 80 people.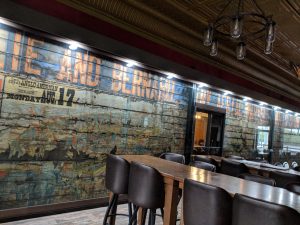 Please call ahead to ensure viewing availability as the room will not be available to view when occupied or being prepared for private events.
If you would like to schedule an event, please contact us at 715-672-8874 and ask for Lori, Sharon or Ron.
Click the links below to learn more:
https://www.chicagotribune.com/nation-world/ct-wisconsin-old-circus-poster-20190515-story.html
http://www.fox9.com/news/remarkable-piece-of-history-found-within-walls-of-western-wisconsin-bar